We only treat termites, so you know you're dealing with an expert
Snap a photo of the affected area and send it to
0447 268 257
. We'll get back to you promptly with a plan of action.
Call or complete our form to schedule a visit and receive a detailed, obligation-free quote today.
Getting your home inspected on a yearly basis is one of the most important steps you can take as a homeowner.
Thermal imaging included in every inspection.
Termite protection & eradication services
There's a three-stage process involved in effective termite protection. You can engage us for the entirety of the process but we can also jump in at any stage to treat or prevent termites.
We provide a full termite eradication and protection package.


"Very happy customers indeed :)"
Highly recommended and will definitely be using the Termite Guys' services again! Mike was extremely friendly and helpful over the phone when I enquired to make a booking and in the lead up to our termite inspection. Raymond who conducted the inspection was also fantastic. He had an amazing knowledge base and was able to answer all of our many questions. He was also a really friendly and interesting guy. He conducted a very thorough inspection and provided us with honest advice when we asked about future management at our property. We received our report in a very timely manner and it was extremely detailed. Very happy customers indeed 🙂


"If I could give more than 5 stars, I would."
The 5 star reviews for this business is genuine. If I could give more, I would. From the very first contact with Michael, to the inspection and quoting with Ray, and the support and advice received throughout from both (even before we accepted the quote) to the day of placing the barriers in - Ray and Michael have been great to deal with. Comprehensive in their approach, great communicators, and were super considerate as I was working at home on the day. They left the house tidy, and finished to schedule as promised and I cannot recommend their services enough! Thank you, Vanessa & Michael


"Highly recommend!"
Raymond and his team were very efficient, helpful and friendly. Raymond was not at all hesitant to go above and beyond to help us with issue that was not part of the scope, great attention to detail and the team did a great job putting in place the termite barrier for us. They were also very considerate when it comes to drilling noise and making sure that holes were filled / plugged and grass put back in place after work is done. Highly recommend!


"Mike and Raymond were very professional."
They were thorough with inspections and answered any questions/concerns I had. Also provided a great solution to my termites problems. Highly recommend them.


"Mike helped us with the initial purchase of our house and we've used his services regularly since then."
Everyone at the business is always helpful and professional, I can't recommend their services enough..


"Thanks Mike for being the ultimate professional business man."
Ray did an awesome job last week, he was very thorough, pleasant and great to deal with. I have been using Termite Guys for 8 years and they are the best. Ray even wrote me a personal message on my report.


"These guys REALLY know their stuff."
We highly recommend Ray and his team! They gave outstanding service right from start to finish. Ray took the time to explain the process, answered all the questions we had and gave some really honest advice which gave us the confidence that these guys REALLY know their stuff. We're so happy we chose these guys to carry out our termite barrier control and highly recommend them.


"Highly recommend these guys."
Had a chemical termite barrier installed today through the Termite Guys. From quote through to installation they have been responsive, professional and on time. Ray and Mike have been great to deal with. They were also flexible on the payment terms which has been very helpful when you've just bought a new house!


"He had a wealth of knowledge which helped us much further than just a termite inspection."
Highly recommend Termite Guys! Raymond has been extremely helpful to us as first home buyers, he has a wealth of knowledge which has helped us much further than just a termite inspection and barrier installation.


"Super impressed!"
Mike and his team are truly professional and super easy to work with to get an inspection done and a treatment plan in place and completed. The chemical termite barrier installation was done with care for the property and the team left the area looking cleaner than when they started! All of this for very competitive pricing and friendly customer service. Super impressed!!


"Glad we have found our new termite people!"
Mike and his team were brilliant. They installed a termite barrier which meant drilling about a million holes in a single day and they took great care of our house and our cat. Extremely knowledgeable, friendly and careful. Glad we have found our new termite people!
Why trust us to deal with your termites?
Proactive termite protection
Our focus is on preventing termite infestations before they happen,
by installing protective barriers that keep termites out of your home.
Our specialised focus on termites means that we provide a superior level of service and expertise compared to companies offering all aspects of pest management, weed control and carpet cleaning.
Utilising thermal imaging equipment, we can detect termites that may be hidden from the naked eye, providing a comprehensive evaluation of your home and minimising human error.
Offering a treatment warranty period up to 8 years and Termidor's $2 million Assurance warranty for eligible homes, you can trust that we'll get the job done right.
Customised termite solutions
Every property has unique risks when it comes to termites, so we take a tailored approach to termite eradication, ensuring the best solution for your home.
As specialists in termite control, we come fully equipped with a comprehensive range of specialist equipment to detect, treat, and prevent termites, allowing us to address infestations on the spot.
Getting an expert opinion is easier than you think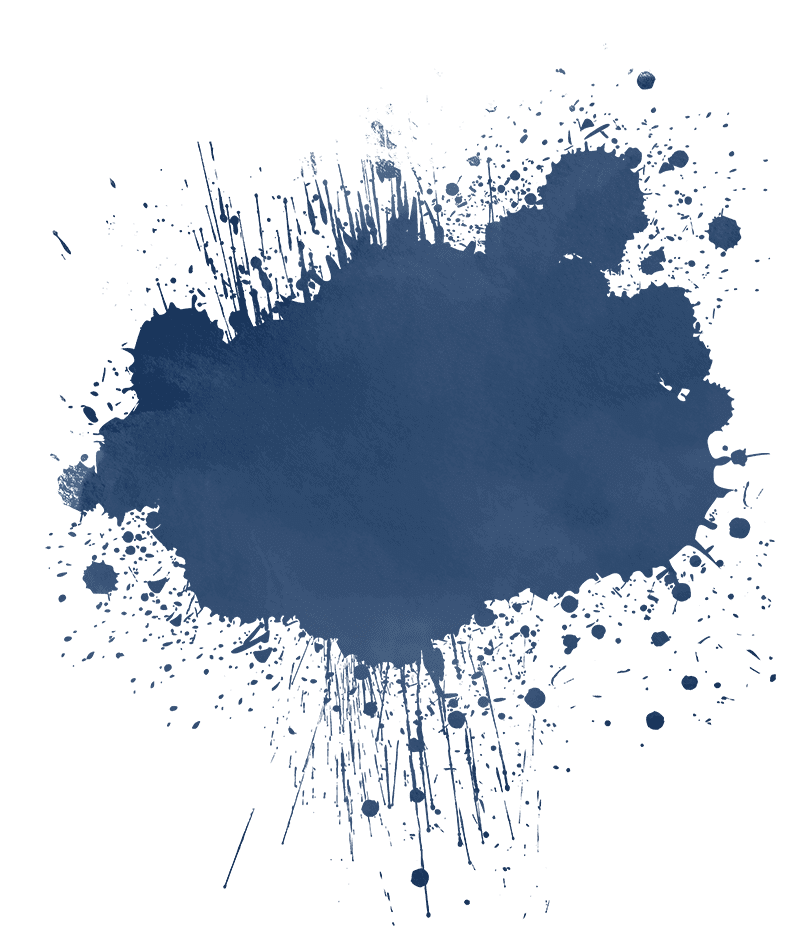 Reach out to us by calling 0447 268 257 or by sending us a photo of the affected area.
We diagnose the problem and determine if a site visit is necessary.
We schedule a time for the assessment, whether it's during the initial call or after receiving a photo of the affected area.
A qualified technician can conduct a free assessment and provide a detailed quote to protect your home.
Think you've found termites at your place?
Years Combined Experience
The Brisbane Termite Specialists
Our termite specialists inspect, treat and protect against termites all across Brisbane. 
The right approach to termite eradication
We specialise in termite treatment and control. Our team of experts have treated thousands of homes and businesses for termite infestations. This specialised focus allows us to invest in the most advanced equipment and keep our vehicles stocked with the specific tools and products needed for effective termite treatment.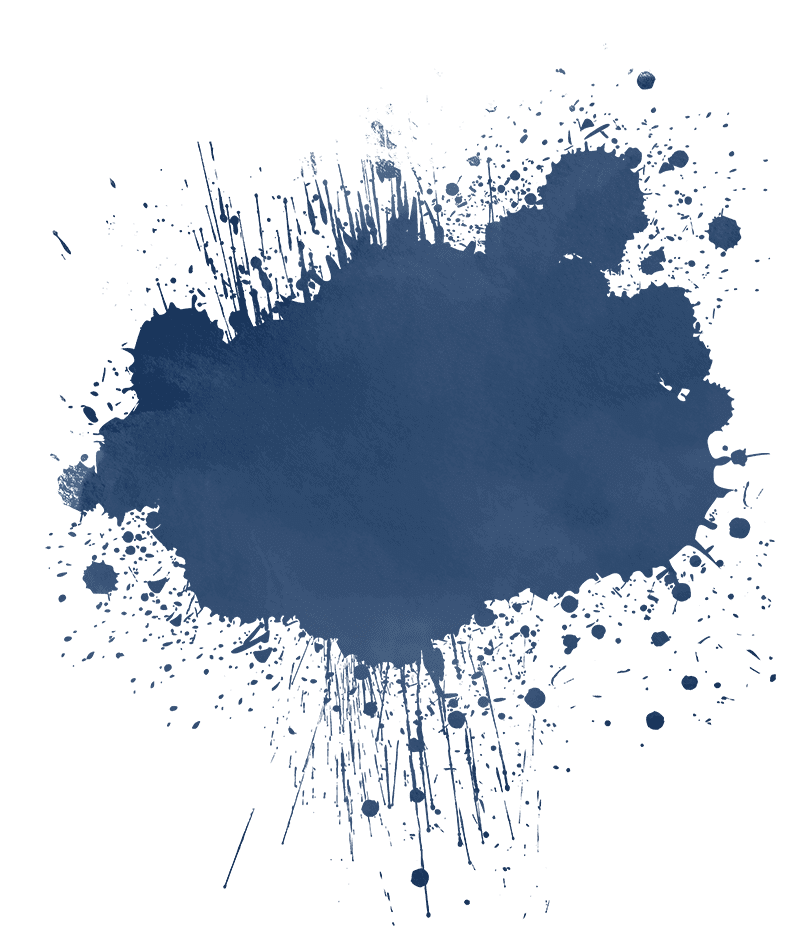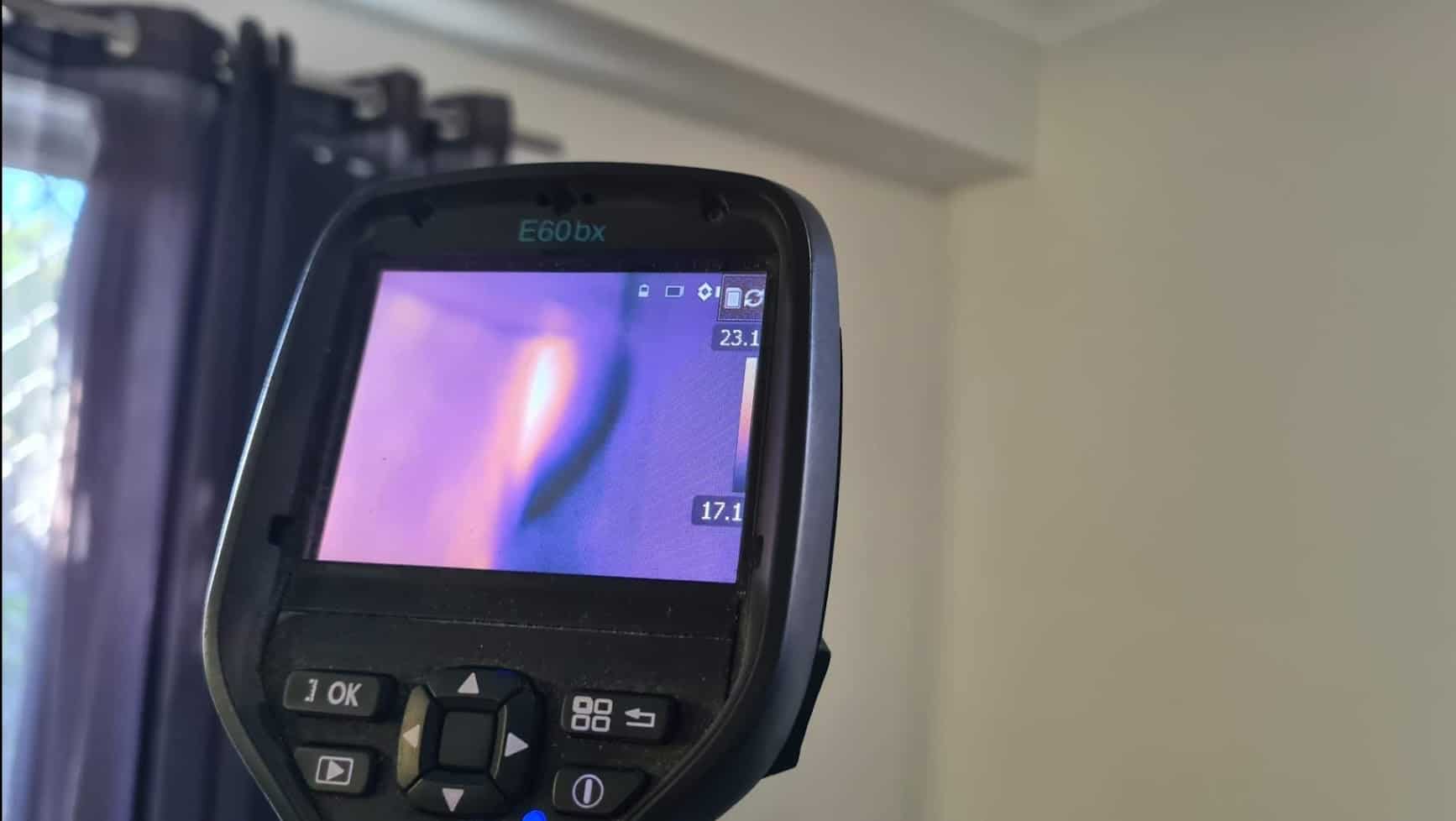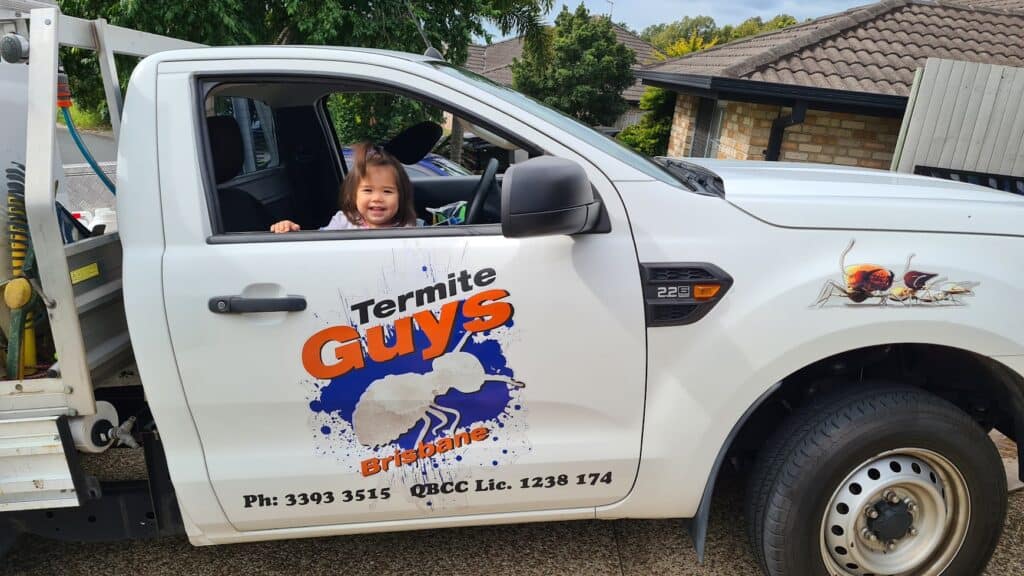 Your friendly termite team is here to help
At Termite Guys, we're dedicated to safeguarding Brisbane homeowners from termite infestations. Our team of experts utilise cutting-edge equipment and solutions to offer unparalleled protection. We can't wait to help protect your home.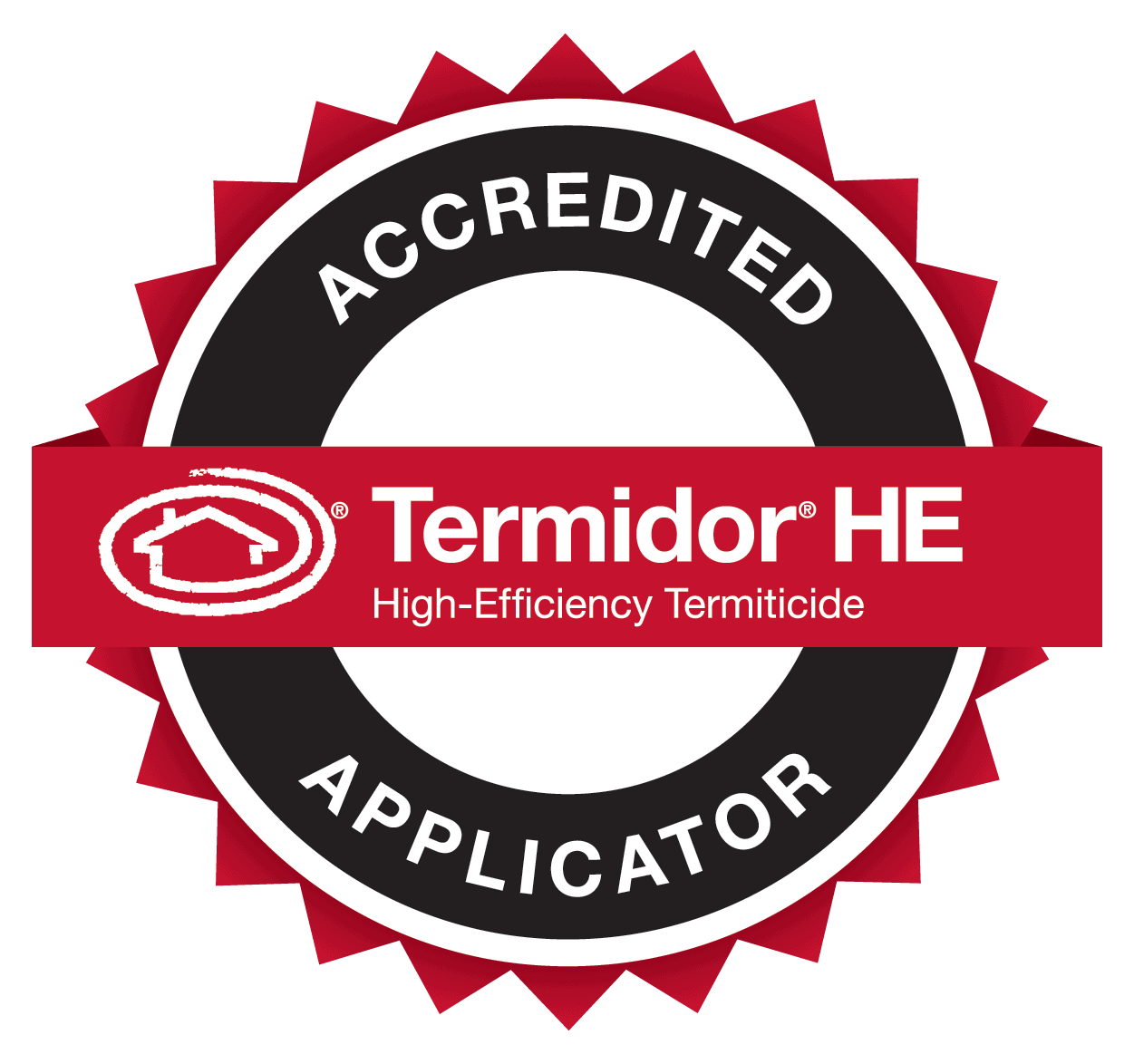 The latest from our termite experts
In the warm and humid climate of Brisbane, termites are a common concern for homeowners. Knowing the signs of a termite infestation is crucial for early detection and effective treatment. Look out for telltale signs like wood damage, mud tubes, and termite droppings around your property. Regular inspections by professionals are also key in Brisbane, as these pests can cause significant damage if left unchecked. Stay vigilant and informed to protect your home from these silent destroyers.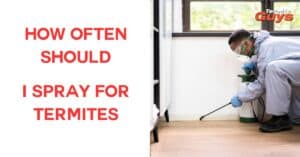 Termites can cause significant damage to structures if left unchecked. To prevent termite infestations, it's advisable to spray with a reputable termite repellent or pesticide annually. Regular inspections, ideally every 6-12 months, are also crucial to detect early signs of activity and ensure the effectiveness of the preventive measures.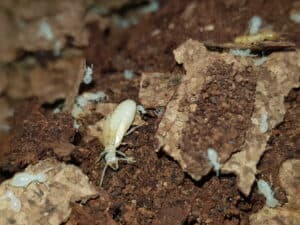 A recent study into how a termite colony handles starvation brings light to cannibalism. Earlier on it was believed that termites would turn to cannibalism
Termite problem? Get a free quote today.
Take the first step in protecting your home, request your free termite assessment and quote today.
Effective Termite Control in Calamvale: Protect Your Home Today!
Benefit from Effective Termite Control
When it comes to termite control in Calamvale, you deserve the best protection for your home. Termites can silently wreak havoc on the structure of your property, causing costly damage and potential safety hazards. Termite Guys only treat termites so you know you're dealing with the best. Our professional termite control services provide you with the effective solutions you need to safeguard your home.
By choosing our termite control services, you can experience a range of benefits. Firstly, you can protect your most valuable investment – your home. Our expert technicians are equipped with the knowledge and expertise to tackle termite infestations head-on, implementing tailored solutions to address the unique needs of your property. This ensures that your home remains structurally sound and free from the destructive nature of termites.
Additionally, our comprehensive termite control services offer you peace of mind. We understand the stress and frustration that comes with a termite infestation, which is why we provide reliable and long-lasting treatments. With our solutions, you can bid farewell to the worries and inconveniences caused by termites, allowing you to enjoy a safe and comfortable living environment.
Say Goodbye to Termites with Our Safe Treatment Solutions
When it comes to termite treatment in Calamvale, safety is our top priority. We offer safe and effective treatment solutions to eliminate termites from your property without causing harm to your family, pets, or the environment. Our team of experts utilises advanced techniques and industry-approved products to target termites directly, ensuring their complete eradication.
Our termite treatment solutions not only eliminate existing infestations but also provide up to 8 years protection against future outbreaks. By addressing the root cause of the problem, we prevent termites from returning and causing further damage. With our safe and reliable treatments, you can say goodbye to termites and enjoy peace of mind knowing that your home is termite-free.
Comprehensive Termite Inspection and Treatment
At the Termite Guys, we believe in a comprehensive approach to termite control. Our services include thorough termite inspections and tailored treatment plans to address the specific needs of your Calamvale property. Our highly skilled technicians will conduct a detailed inspection, carefully examining your home for any signs of termite activity or vulnerabilities. Based on our findings, we will develop a customised treatment plan that targets termites effectively and prevents future infestations. Our goal is to provide you with a long-term solution that protects your home and ensures the well-being of your family. With our comprehensive termite inspection and treatment services, you can trust that your property is in the hands of professionals who prioritise your satisfaction.
Take Action Today and Safeguard Your Home!
Don't wait until termites have caused extensive damage to your Calamvale home. Take action now and protect your property with our professional termite control services. Safeguarding your home from these destructive pests not only saves you from costly repairs but also provides you with a secure and comfortable living environment.
Contact us today to arrange a free on-site assessment and quote, or to schedule a comprehensive visual termite inspection with thermal imaging with one our termite experts. Our friendly and knowledgeable team is ready to assist you and provide the solutions you need to keep termites at bay. Protect your home and enjoy the peace of mind you deserve with the Termite Guys.