Industry-leading equipment and expertise
The 'Termite Guys' edge comes from more than just the fact that we offer a specialised service, delivered by professionals with over 33 years of combined experience.

We also stand out due to the industry-leading equipment we use on EVERY single job.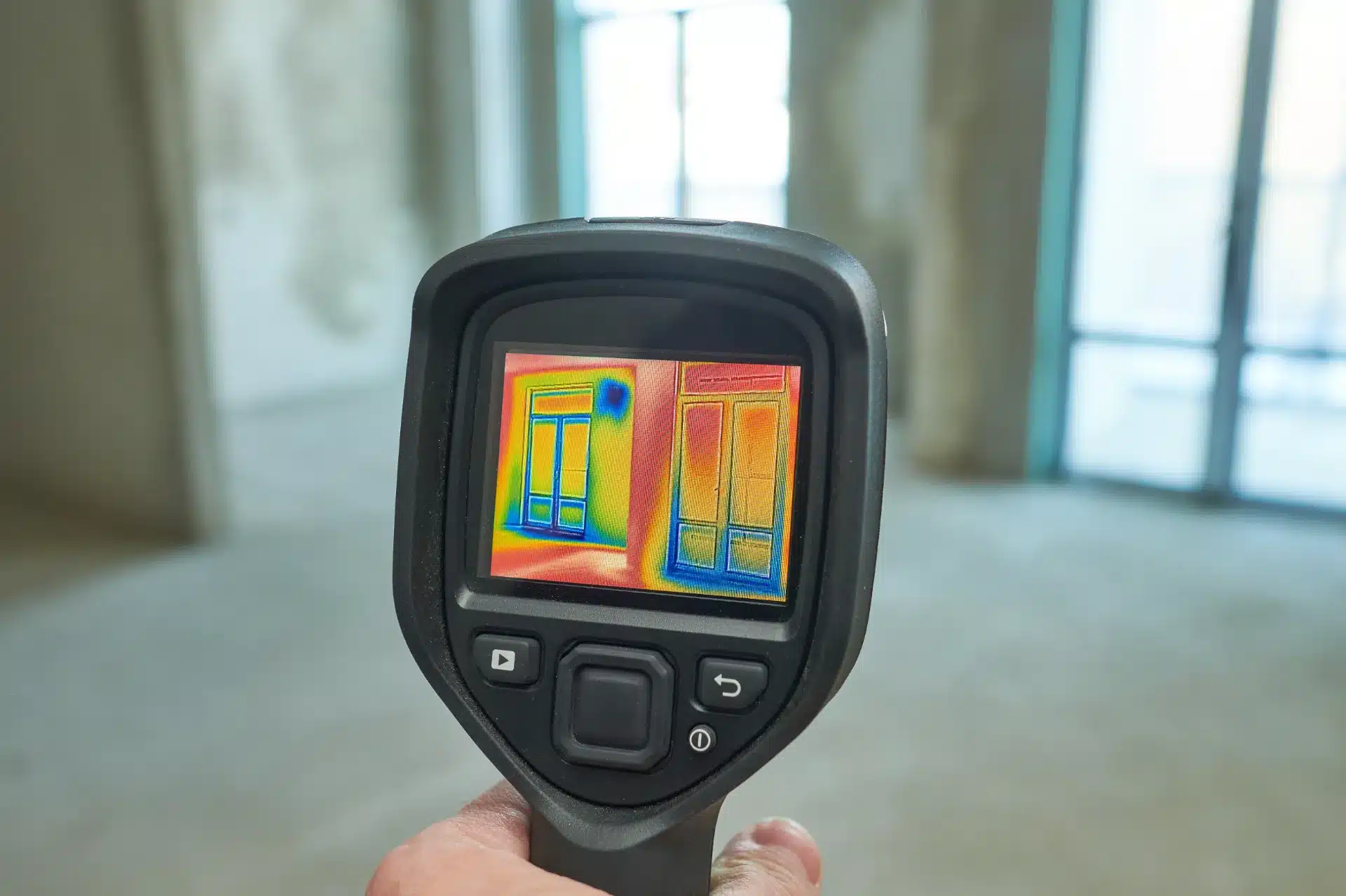 E54 hi-res thermal imaging cameras
We use industry-elite E54 hi-res thermal imaging cameras to get an up close and personal look at what is going on in hard-to-reach places without having to cause any damage to your property. These state-of-the-art cameras are the most effective way of thoroughly inspecting your property without drilling or dismantling.
A borescope camera is a flexible camera that allows our technicians to see inside your walls.
Although using a borescope camera is an invasive procedure that requires drilling, it is sometimes the most effective way to visually inspect the inside of a home's walls without causing significant structural damage.
We always aim to utilise our non-invasive technology first, however, having a borescope camera on board can be an incredibly effective means of properly understanding your termite problem in certain situations.
T3I Termatrac motion detectors
As part of our standard service, we also use cutting-edge T3I Termatrac motion detectors as a non-invasive means of detecting the entry points and movement of live termites within the structure of your home.
Our team also utilises sounding equipment to diagnose and understand termite infestations in some circumstances. This non-invasive means of inspection allows us to listen for termite movement and noise within the walls of your home without having to damage your property.
By using this specialised equipment, we can detect signs of termites that other generalist pest controllers would simply miss and eradicate before they cause significant damage to your home.
If you want your home to be protected by the best, reach out to the Termite Guys to organise your free onsite assessment today.
Termite problem? Get a free quote today.
Take the first step in protecting your home, request your free termite assessment and quote today.